Coordinated and Sponsored by Student Diversity & Social Justice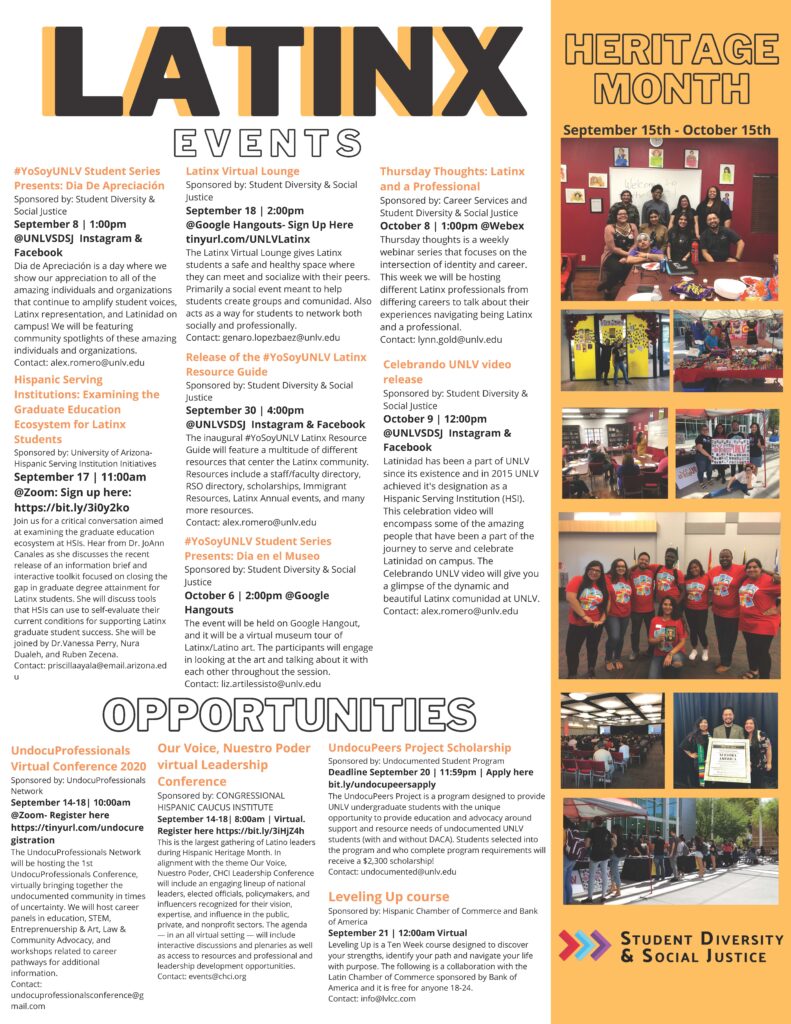 Hispanic Serving Institutions Week Activity:
Examining the Graduate Education Ecosystem for Latinx Students
9/17/2020 11:00:00 AM
Zoom https://bit.ly/3i0y2ko
University of Arizona-Hispanic Serving Institution Initiatives Join us for a critical conversation aimed at examining the graduate education ecosystem at HSIs. Hear from Dr. JoAnn Canales as she discusses the recent release of an information brief and interactive toolkit focused on closing the gap in graduate degree attainment for Latinx students. She will discuss tools that HSIs can use to self-evaluate their current conditions for supporting Latinx graduate student success. She will be joined by Dr. Vanessa Perry, Nura Dualeh, and Ruben Zecena.