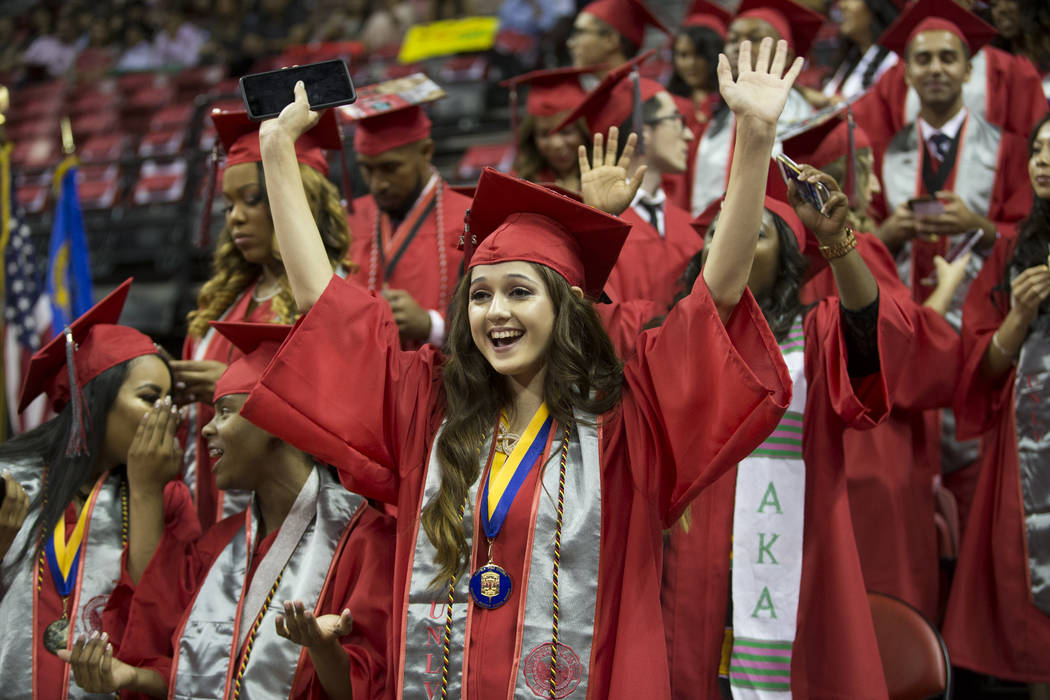 Its commencement time and the Minority Serving Institution Student Council is proud to announce a Cap & Gown Relief Program. The program is designed to assist graduates who will be participating in the May 2021 Commencement who are experiencing financial hardship with their graduation regalia fees.
Students must complete the online application from April 12-19, 2021 to confirm your financial need and gown size. Applications will be reviewed. Funds are limited. For the short answer questions, we recommend that you compose your answers in a word document first, and then copy/ paste into this form.
If awarded recipients will be notified on April 23, 2021. The regalia package includes a UNLV gown, cap, and, tassel. Stoles are not included. Items can be picked up at the UNLV Bookstore during their business hours. Exact dates and times for pick up will be shared with recipients.
https://forms.gle/ZQBhRxRxxLGfppsj9